Hi everyone,
I have sent out the August lists. Please let me know if you think you should have received them but didn't.
Three of our swappers are saying good-bye this month - Dawn, Susan and Anette. But we have three new swappers joining us so our numbers remain the same! Please say hello to Di, Penny and Wendy.
This week our profiled swapper is Marie.
On April 9, 1940, at 4:15 am German troops crossed the border here beginning the
invasion of Denmark
.
Until the opening of the freeway border crossing at
Frøslev
Kruså was the most important crossing over land to
Germany
."
Not a lot of information but here is a lovely photo of the area - taken from a
site
about a "border run".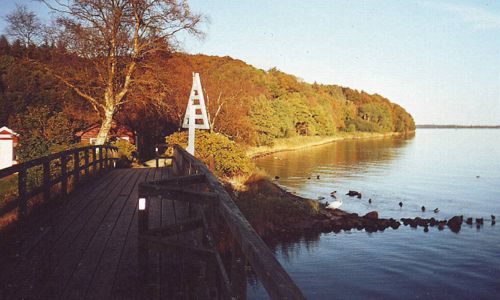 Here is what Marie tells us about herself.
"I Marie Christensen are 63 years old / retired, have made patchwork for 15 years .
I am married and have 4 sons and 8 grandchildren from 4 to 16 years old.
I enjoy wery the hexies have been with the group for 3 years i nearly have hexies to a little carpet.
I also knit very much, i enjoy making all things with my hands.
I am not so good at englich, but i hope you can get the point of my words."
I am impressed with your English Marie.... So much better than my Danish! I am so happy that you are in the swap and to get to know more about you.
I hope everyone will come by and say hello.
Janet